Ryugu Cruise
Facilities
Ryugu Cruise is the first shop of Hokkaido Blue Sky Transport Bureau's "Blue Cave Course" permission. We will be waiting for you at our well-equipped facilities so that you can spend time other than cruise comfortably.
1 Indoor waiting space
2 Outdoor rest space
3 Washlet toilets for men and women
4 Free wifi complete
5 Free parking lot (car, 1 large bus, 1 medium bus)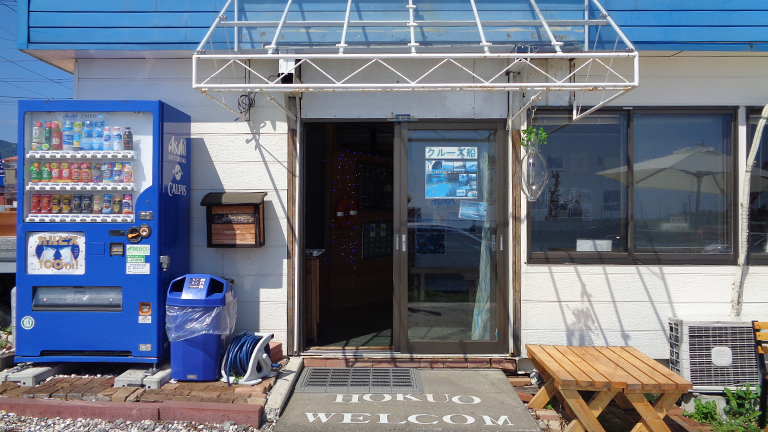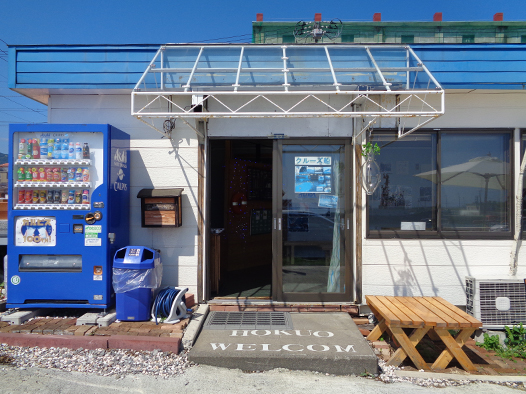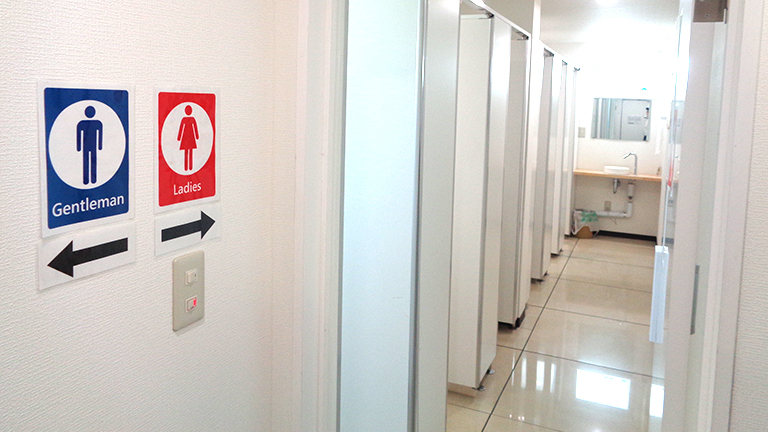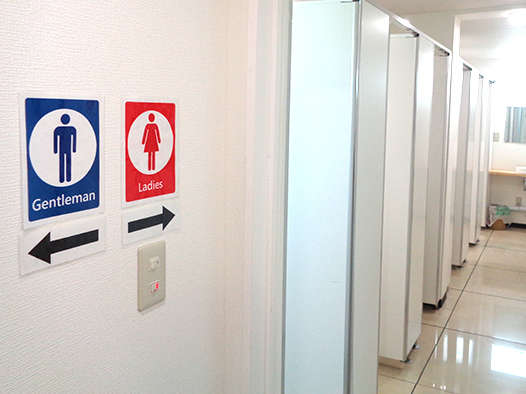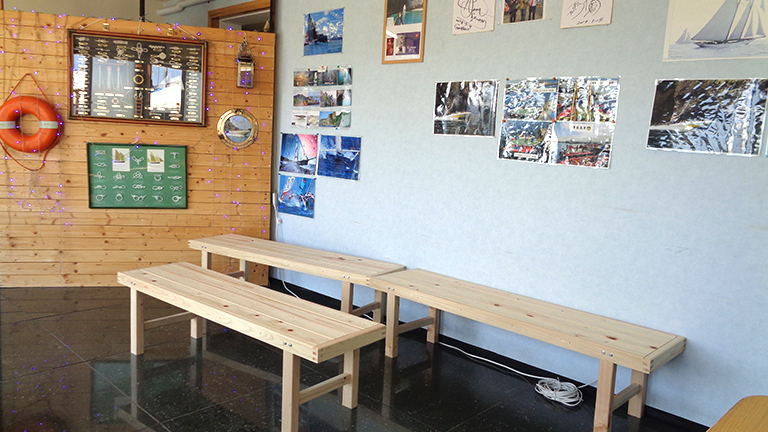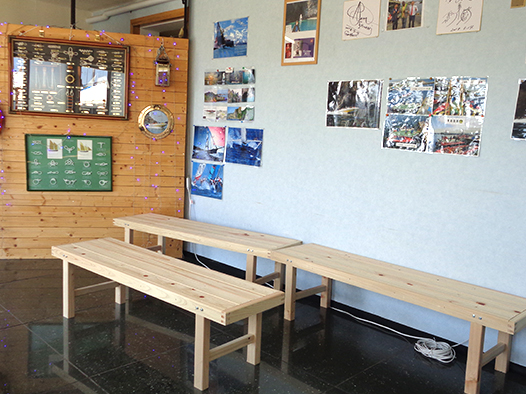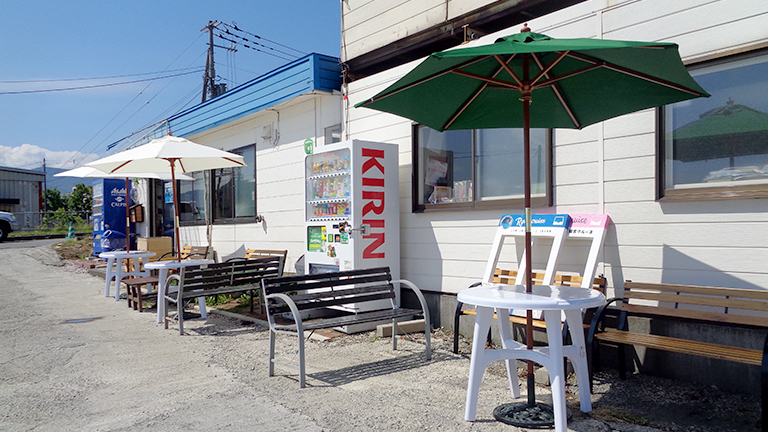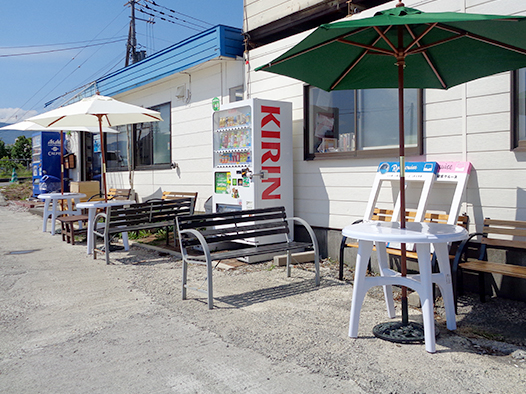 A waiting space spreads through the entrance to the Ryugu Cruise, the reception is on the right and the rest is in the back of the left. A rest space is available outside the Dragon Palace Cruise. We have bench chairs, tables, and vending machines, so please wait a while until boarding. In addition, you can use free wifi indoors and outdoors, so you can easily upgrade to SNS on the spot.
Stylish Power Boat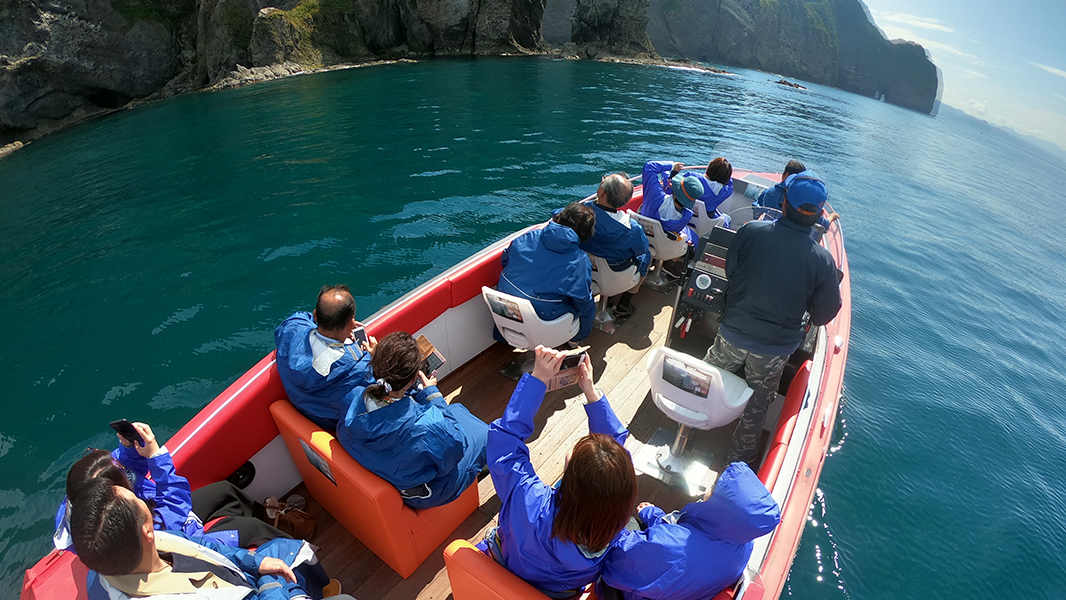 The stylish power boat . Enjoy a fun cruise on a comfortable, positive seat.
About the brand name of Ryugu Cruise
The "Ryugu Shrine", where Hokkaido is renowned, is a Japanese power spot in Otaru.
Ryugu Street starts from the torii (gate). As you go down the street, there is an entrance to the land of mystery.
The name, Ryugu Cruise, was inspired by "antiquity" and their ancestors' vision and dreams.
Official website of Ryugu Shrine