Cruise Introduction
Land of the mystery! #The blue cave!
Get amazing spots and photos with your best shot!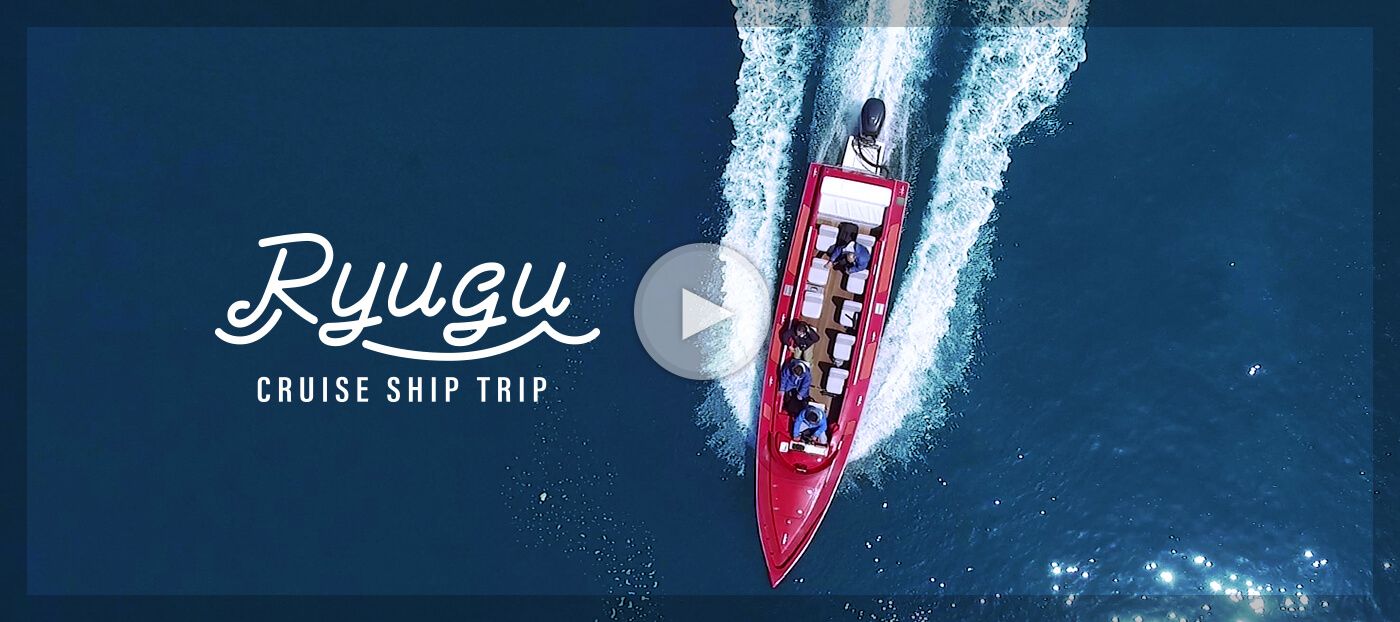 View point introduction
Visiting a powerful spot
Please look for a spot only for you.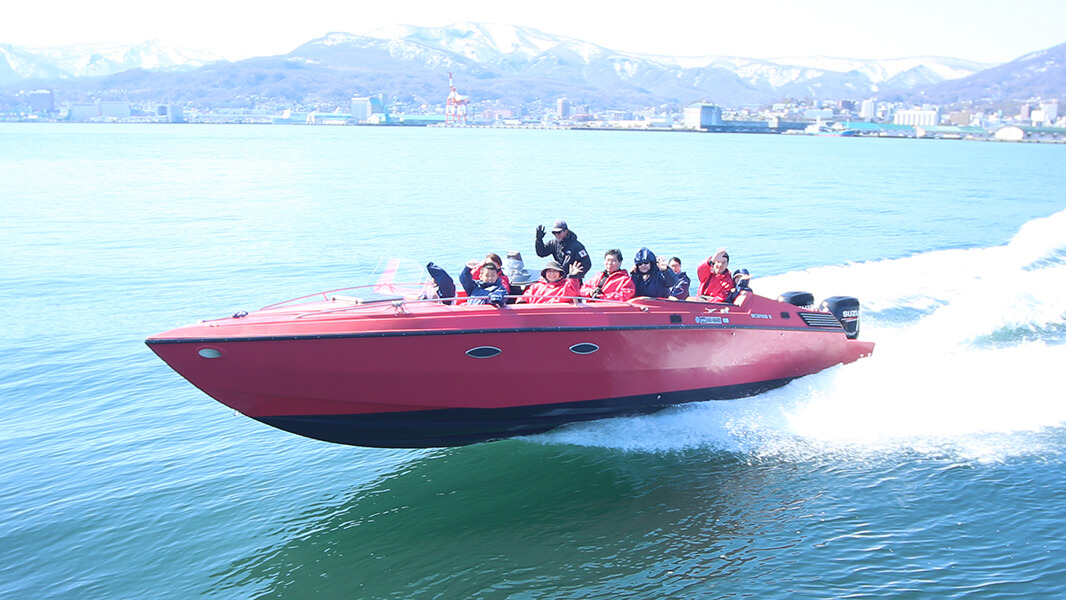 Mysterious region! Destination is the blue cave!!
Point ①

Otaru North Breakwater

Japan's first concrete seawalls! They were constructed 111 years ago and have been registered as a Hokkaido heritage site. See the powerful waves blocked by the seawalls.

Point ②

Takashima Point

Hiyoriyama Lighthouse has been filmed in movies and TV shows. Art like rocks surround the lighthouse.

Point ③

Otaru Aquarium & Nishin Goden

#Ferris wheel #Otaru Aquarium #Nishin Goden

Point ④

Sea Lion Rock

Sea lions are visible from February to April every year!
Up to 20~30 sleeping Stellar sea lions can be seen at a time.

Point ⑤

Mount Akaiwa

This area is known for its rock climbing throughout Japan!
The geological layers started forming 15,000,000 years ago. Indeed, land of mystery!

Point ⑥

Yamanaka Coastline(Charasenai Falls)

Point ⑦

Otamoi Coastline "Ryugu Kaku"

The luxurious Japanese-style restaurant called "Ryugu Kaku" was built by a wealthy man of Otaru.
In early Showa era, a large resort facility called Otamoi amusement park was visited by many people.

Point ⑧

Tsurukake Rock

Because the shape is similar to a handle or "crane" of a pot, it's called the Tsurukake Rock.
This area is 5,000,000 years younger than the Mount Akaiwa, and started forming 10,000,000 years ago!
Birds of prey like Peregrine falcons can be seen sometimes!

Point ⑨

Mado Rock

What is that beyond Madoiwa?
Great chance for pictures of the afternoon sunlight! Aim for the evening cruise!

Point ⑩

Blue Cave

Now the climax! Into the blue cave!

The entire view is filled with blue. Amazing scenery!
Experience the power of natural art.
Please enjoy one of the magnificent coasts of the Hokkaido!
Online Booking
Please feel free to ask us

0134-32-3911
Prices
Duration: 80 minutes

①    9:00 ~ 10:20
② 10:30 ~ 11:50
③ 12:00 ~ 13:20
④ 13:30 ~ 14:50
⑤ 15:00 ~ 16:20
⑥ 17:00 ~ 18:20(June-August only)


※Please arrive at the waiting area at least 20 minutes prior to the departure time.

※Payment must be received prior to departure.

※Bathrooms are at the waiting area.

※Please select desired departure time when completing payment.

※Free parking is available.
Prices

Adult: 5,500JPY
Child:  3,000JPY (3 years old to elementary school age children)
Payment Details

・Please complete the boarding procedure 10 minutes prior to the departure time.
・Credit card payment is also accepted.
・No cancelation fees for reservations completed on the Ryugu Cruise website or via telephone. Reservations made through third party websites or travel agencies will follow their cancelation policies.
Other information

・Please notify staff if you are not feeling well at any time.
・If it is deemed unsafe to continue the cruise due to weather or other conditions, customers will have the option for a refund or reschedule for a later cruise.
・Delays may occur due to congestion at the cave and/or weather conditions.

・Ryugu Cruise follows strict water safety procedures. However, insurance is included with your cruise fees.
Insurance

・The minimum passengers on each cruise is three. The maximum is twelve.
・In cases without reservation, please contact our office via telephone.
Discounts are available for groups, charter cruises and other events by request.
Enjoy!
English translations are prepared for each point.
Attire for the cruise
The cruise will be by a power boat, so please bring warm clothes to prepare for possible cold weather. Outerwear will be available for rental for spring and fall cruises.
On windy days, there will be a chance of getting wet.
Life jackets are available for all passengers.
Online Booking
Please feel free to ask us

0134-32-3911